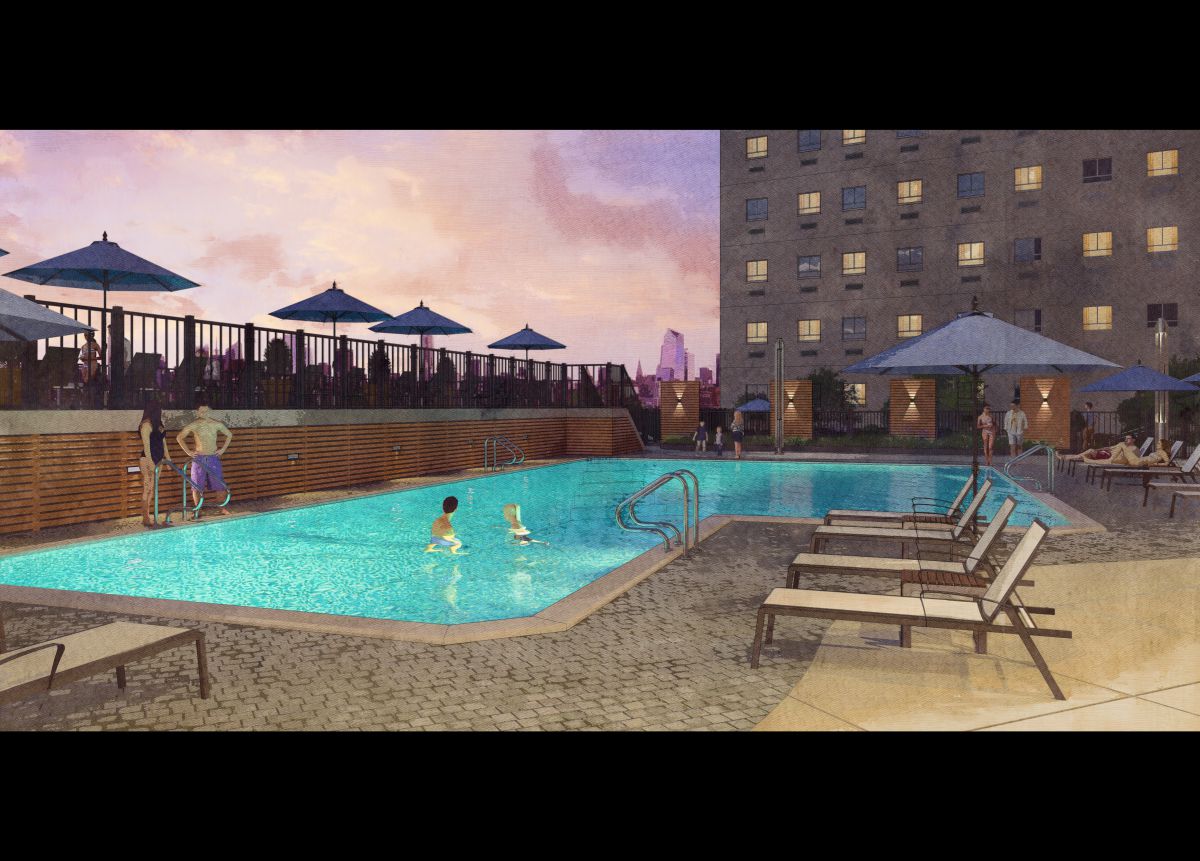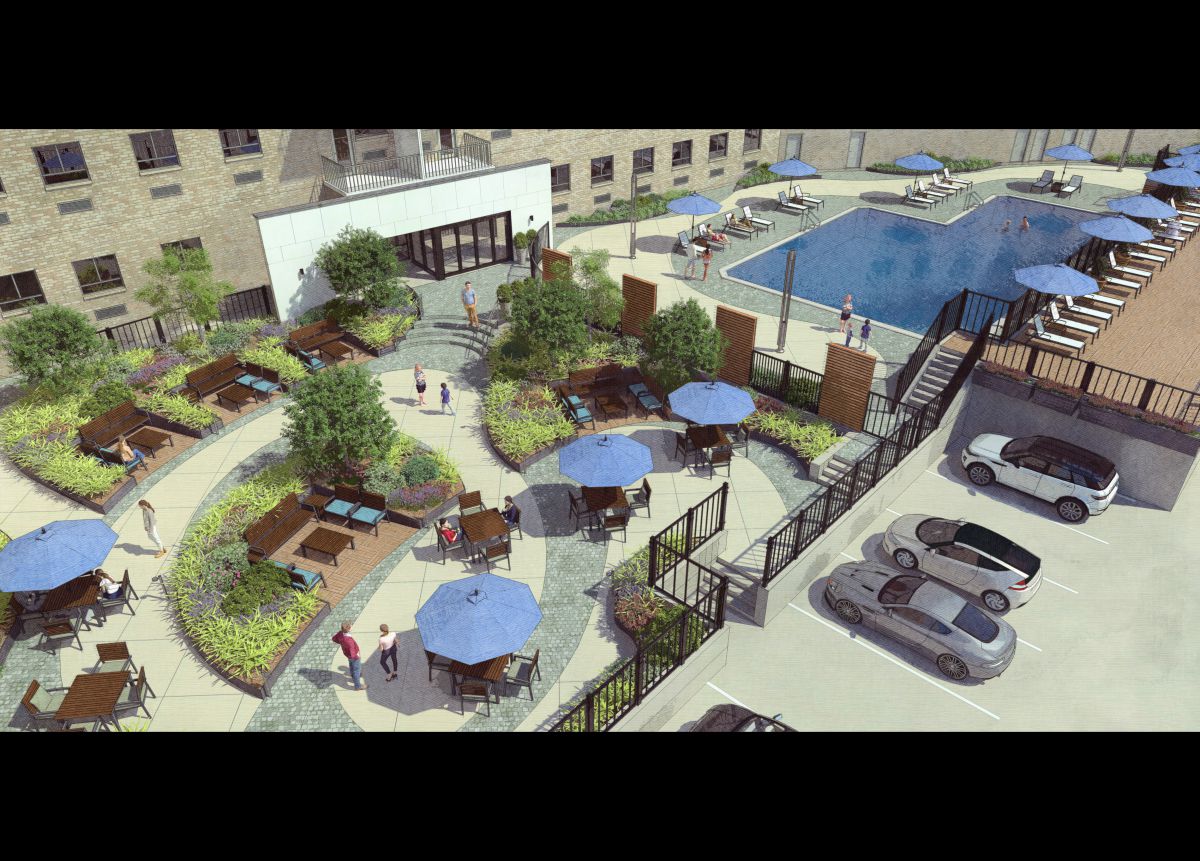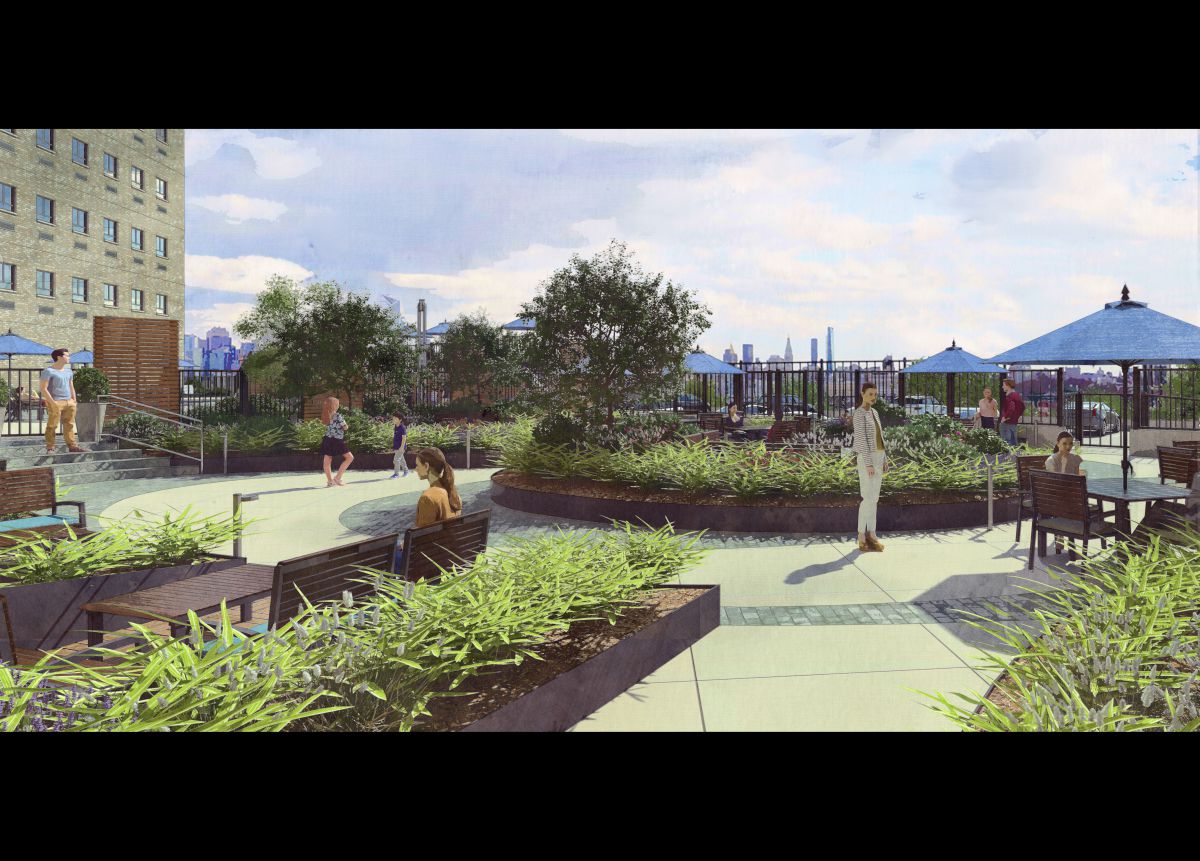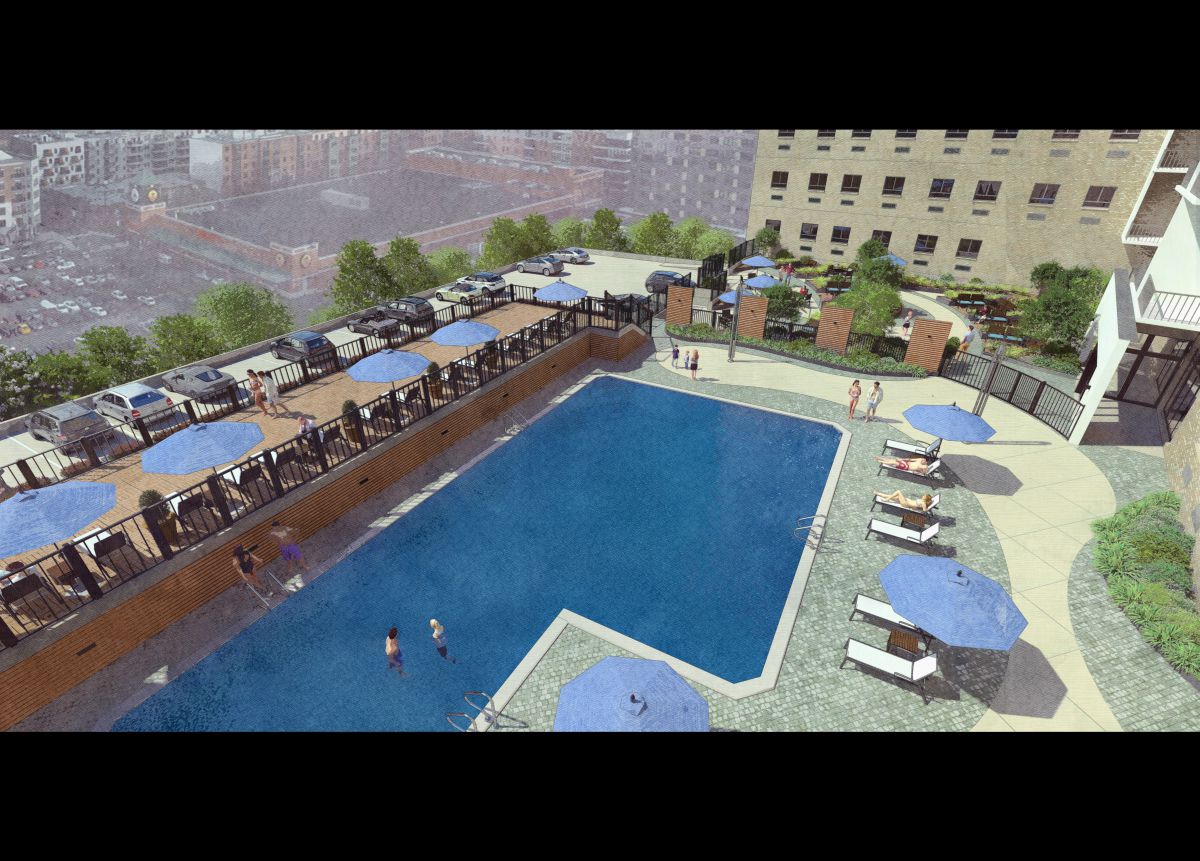 Doric Amenities Terrace
The Doric Apartment Corporation is renovating our Amenities Terrace!
Set above Hoboken on the Palisades, the Doric's 'backyard' has fabulous views of the Manhattan skyline. This summer residents will enjoy the building's most classic feature from a renewed outdoor space; including an essentially new swimming pool, sundeck and garden.
An overall landscape design with sweeping curves creates a dynamic birds-eye view from the apartments overlooking the expansive Terrace. The garden contains both open space for neighborly gatherings and east-facing nooks with comfortable seating—together shaping the perfect cliff-side retreat.
The parking garage supporting the Amenities Terrace is undergoing thorough renovations that will result in an increased number of parking spaces, improved functionality and lower maintenance costs due to upgraded LED lighting.
The project is ongoing and projected to be complete in summer of 2017.